Whosoever receives a child in My name, receives Me.
Matthew 18:5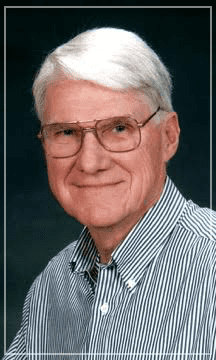 Burt L. Sarver Jr.
CHAIRMAN
Burt Sarver was born in August 1937 in Amqui, Tennessee.
He moved with his parents, Burt & Lula, and his sister, Ann, to Idyllwild, California in 1953. He graduated from Hemet High School in 1955. He completed his undergraduate studies at Oregon State College in 1960 with a Bachelor's of Science in Mechanical Engineering and received his MBA from Pacific Lutheran University in 1984.
Burt worked in managerial positions for various major corporations before finishing his career working for the state of Washington in 1999. While with the State, he managed the design and construction of leased facilities.
In 1981, Burt and Ginger were married and combined their two families, three daughters and a son. They have three grandchildren ranging from 4 to 22 years of age. Ginger is a retired high school counselor who specialized in working with college-bound students. Together, they enjoy fly fishing, skiing, and traveling.
Burt joined First United Methodist Church of Olympia, Washington in 1981. In October 2000, partnering with the Olympia School District Welcome Room Program, he started the Homeless Children's Fund as part of the annual stewardship drive. In 2011, the students in the Welcome Room Program renamed the 'Homeless Children's Fund' as the "Help Us Move In" fund.
For 17 years, Burt's devotion to help children and his determination to engage communities has raised nearly $750,000 and helped over 2,500 children become Homeless No More.
Ann Sarver Merritt
BOARD MEMBER
Ann is the sister of Burt Sarver. Ann graduated from Hemet High School in 1962. She earned a degree in Elementary Education in 1966 from Westminster College in Salt Lake City, Utah.
Ann met and married Tony Merritt while attending college. They had two children, both currently residing in Arizona. Ann taught school for five years and Tony taught at the Jr. and Sr. High School levels. Tony worked for Ford and Toyota at the corporate level. In 1997, they opened a Toyota dealership in Mesa, AZ. Several years later a Lexus dealership was established. Both stores won awards and supported charities in the community. The Toyota dealership was sold in 2008. After Tony's untimely death, Ann sold the Lexus franchise.
The couple supported single mothers by providing scholarships at Westminster College. The desire to help families that are trying to improve their lives and need an assist has always been a passion.
Ann believes the Help Us Move In Project is very important to the Communities that are willing to "step up" and aid those less fortunate through a monitored Charity.
Ginger Sarver
BOARD MEMBER
Ginger Sarver was born and raised in Baton Rouge, Louisiana.
She moved to the northwest in 1966 to attend the University of Montana where she received a Bachelor of Arts degree in Psychology.
Soon thereafter, she settled in Olympia, Washington where she completed a Master's Degree in Education from the University of Puget Sound and worked as a guidance counselor at Olympia High School while raising a family. During her 28-year counseling career, she took an active role in several professional organizations focusing on assisting students and families with the transition from high school to college.
Following her retirement from the Olympia School District in 2001, she became an educational consultant for The College Board where she presented training workshops for high school counselors throughout the west coast.
Ginger has been married to Burt Sarver since 1981 and together they enjoy family gatherings with their four adult children and three grandchildren. Ginger enjoys hiking, backpacking, and photography. She and Burt share a love of alpine skiing, fly fishing, and they enjoy traveling together when they are not busy with their volunteer work.
Ginger has been a supporter of the Help Us Move In project since its inception and she is extremely proud of the accomplishments in alleviating homelessness among children in the Olympia community.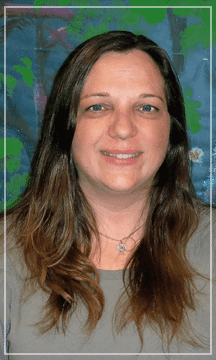 Sarah Scherer
EXECUTIVE DIRECTOR
Sarah went from experiencing various homeless situations throughout her childhood to becoming the Homeless Liaison for Olympia School District and ultimately leading her in 2015 to Executive Director of Help Us Move In.
Born in Rockford, Illinois Sarah moved all over the United States and attended 19 schools by the time she started the 9th grade. After graduating high school with honors, she continued to travel making her way with odd jobs.
With the arrival of her daughter at age 22, Sarah returned to college determined to create a stable life for her child. She earned her Associates Degree from Tacoma Community College and then went on to receive her Bachelors Degree in 2000 from the Evergreen State College in Washington state.
Sarah joined Americorps a month out of college and completed her year term in the Welcome Room summer program serving students experiencing homelessness. That fall, she was offered the Homeless Liaison position in the Olympia School District and began partnering with the original HUMI "Homeless Children's Fund" to help support families in a housing crisis. Sarah spent 13 years building relationships with Olympia agencies and community supporters to better meet all the needs for the growing homeless population in the district Welcome Room Program.
In 2010, Sarah was honored with the Champion for Kids Award and was also named the "Youth Advocate of the Year" by the Community Youth Services.
Sarah became a home owner in Shelton, Washington in 2004, where she still resides with her husband Pete and their three sons Phoenix, Lyrycal and Elyjjah. Her daughter and new grandson Echo moved out in 2017 due to Madrona starting college.
Our team has had the opportunity to help thousands of children to become
HOMELESS NO MORE